Back in January Alison Muirhead finished
T2 at Final Qualifying School at La Manga Club to gain her full Ladies European
Tour card for the 2020 season. The week before she won the pre-Qualifier by
four shots which was also staged at La Manga Club.
One month later and Alison was
jetting off to Australia to make her LET rookie debut at the Geoff King Motors
Australian Ladies Classic in Coffs Harbour and then teed it up the following
week at the Women's NSW Open. Alison went on to Cape Town and competed in the
Investec South African Women's Open in mid-March, which was the final
tournament to be played before the pause to the season due to Coronavirus.
The 21-year old Scot, who was born in
Johannesburg and lives in Dubai, is now focused on the return of the LET season
in two weeks and is excited to be playing at home in Scotland at the Aberdeen
Standard Investments Ladies Scottish Open. Alison is currently preparing and getting
her game sharp at Archerfield Links.
We caught up with Alison to find out
what she has been doing during the break from Tour in Dubai, how she found her early
experiences on Tour, the areas of her game she has been working on, looking
forward to getting back competing and her love for Links golf.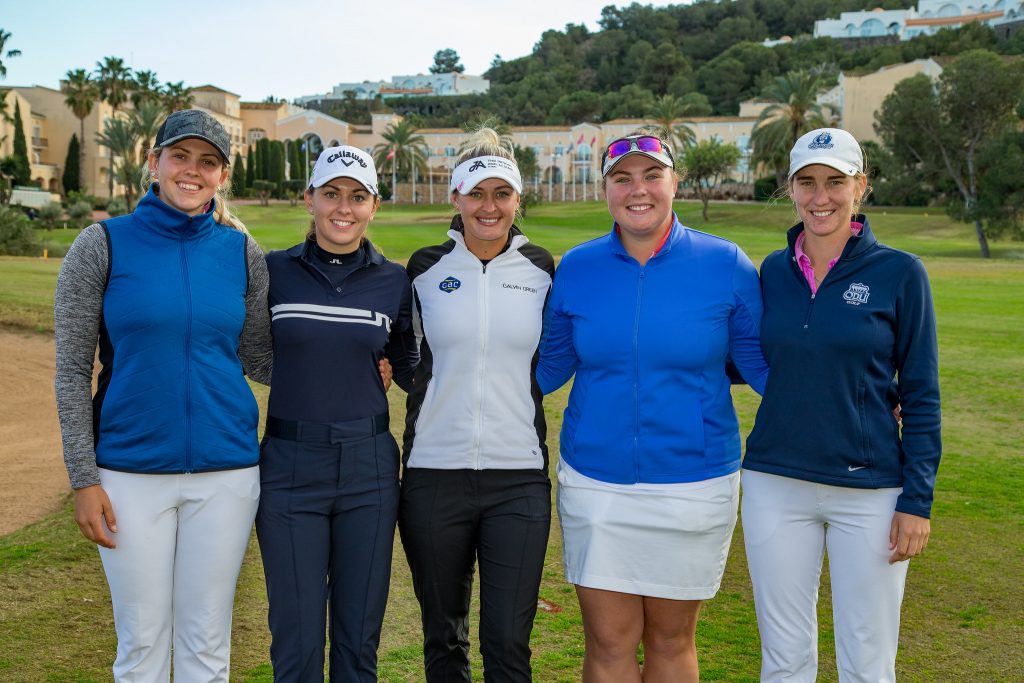 How have the last few
months been in Dubai?
The last few months in Dubai have
been hugely beneficial for me as an individual. I was able to reflect on what I
had achieved and spend time refocusing on my expectations for the future.
The lockdowns and constraints did
affect my movements to begin with but I was lucky enough to have a golf net in
the garden which allowed me to work on my swing which had not been possible due
to time constraints. I also spent time working out in an effort to keep fit,
working on my strength and endurance. This was challenging during the lock down
as the temperature outside was in the 40 degrees.  Needless to say my family was not joining me!
As we gradually returned to the "new"
normal I was able to get out on the course which was great! As always, I am
very happy to be back in Scotland!
What
areas of your game have you been working on during lockdown?
Due to the restriction at the
beginning of lockdown I was working on the technical aspects of my swing such
as drills, wedges and of course putting. Once the courses opened, I was able to
put all the work I had done into practise.  Fortunately, there were many good golfers to
play with which helped to test my new swing!
Everyone says working on the full
game is the most important thing however it is my opinion that focus needs to be
given to mental abilities that helps to handle the stress and pressure of
tournament play. So during lockdown I worked a lot on the mental side of my golf
which I hope will help me as an individual in the future and especially when I
start competing in tournaments again. 
Have
you been doing most of your practise at the Jumeirah Golf Estates?
Yes, they have great facilities
and two world class golf courses, but most importantly I get huge support from
the club.
What
have you been doing to keep entertained during lockdown?
Of
course I watch Netflix! I occasionally joined my Dad when he went diving
however I found my spare time was limited.
Have
you taken up any new hobbies?
I started spinning classes which I
have enjoyed!
You
played in the first three events of your LET rookie season, how did you find
them?
The first three events were
definitely a step up from the experiences I had on the amateur circuit. I had
high expectations but frankly failed to perform as I would have hoped.  But throughout the tournaments I learnt a huge
amount from the experience about my golf, and what I needed changing in my game
and mental approach.
Something that was huge for me was
meeting the new and existing tour players who gave me such great encouragement,
showed me the ropes and made me feel comfortable. Plus, it was great seeing all
the rookies who are all part of this first step of the journey of being
professionals.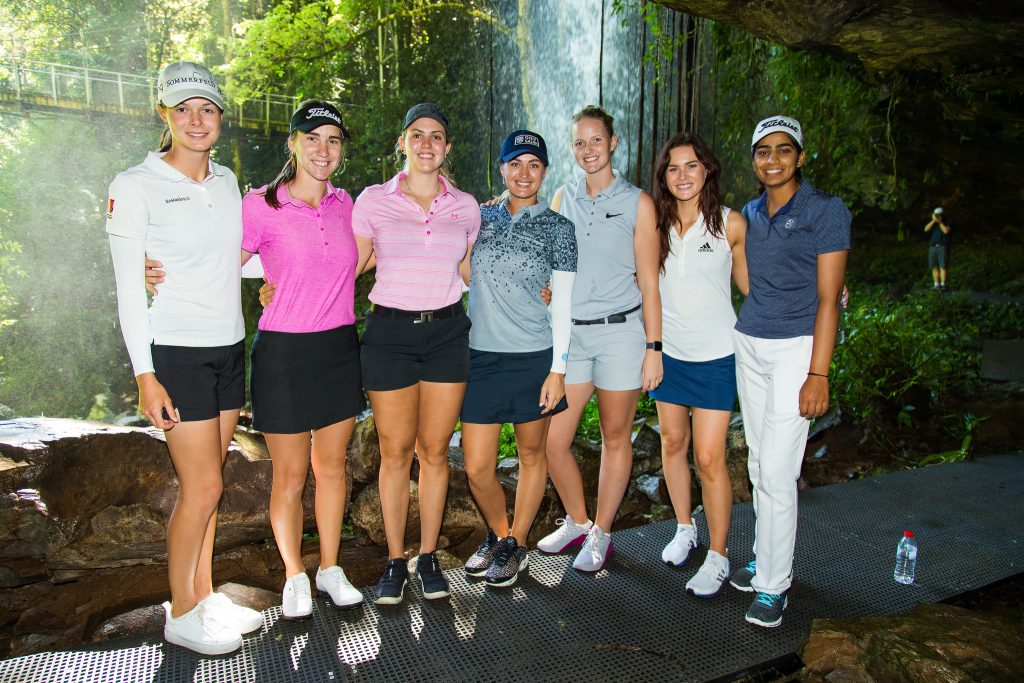 How
much are you looking forward to competing again and getting back out on Tour?
I really cannot wait to start
competing again and look forward to seeing everyone again.
What
are your long-term goals?
I am ambitious
and as a result have a lot of long-term goals that I have discussed with my
team that are personal.  I would like to
compete, be in contention and give myself an opportunity to win tournaments.
You
were born in Johannesburg, live in Dubai but fly the Saltire, as your father
Robert, is from South Queensferry. How excited are you for the first event back
to be the Aberdeen Standard Investments Ladies Scottish Open in Scotland?
I am super
excited to be playing the Aberdeen Standard Investment Ladies Scottish open, it
is a chance for me to play on home turf. 
I am also very proud to represent Scotland at the competition.  
You
are currently practicing at Archerfield Golf Club, which is next door to The
Renaissance Club. Do you feel your game is well suited for Links Golf?
I have been very
fortunate to be able to practise at Archerfield Links which is a great golf
club, has spectacular facilities and with such a friendly team. The golf club
has also supported me since I was a little girl for which I am hugely grateful.
My favourite part
about playing in Scotland are the links golf courses as they are challenging
requiring imagination to manage difficult conditions whether the bounce of the
greens/fairways, wind and/or of course the rain!
I have always
enjoyed links courses and believe my game does suit them as I have learnt over
the years how to play in those conditions, so I'm really excited to play at the
Renaissance club.
Your great-great Grandad
was captain at Royal Troon. How special would it be to qualify for the AIG
Women's British Open at the Ladies Scottish Open and tee it up in your first
Major at Royal Troon the following week?
It would be a dream come true. Although for now my focus is to get ready for the Scottish Open. However, I will keep dreaming!