Christmas came two weeks early for India's Shiv Kapur in 2005. On this day, December 11, 15 years ago, he recorded a memorable victory in the Volvo Masters of Asia at Thai Country Club, in Bangkok. It was his first win in the professional game and followed a decorated amateur career. We spoke to Kapur about that breakthrough week, in a tournament which was the season-ending Tour Championship on the Asian Tour – for the elite top-60 players from the final Order of Merit.
For Shiv Kapur, simply making the field for the prestigious Volvo Masters of Asia at Thai Country Club at the very end of 2005 was enough of an achievement.
The then 23-year-old rookie had successfully negotiated the Asian Tour Qualifying School in January and after a slow start to the first half of year he found some momentum, nearly winning the Double A International in Thailand in November.
Another rising star at the time Thailand's Chinnarat Phadungsil – a 17-year-old amateur – defeated him on the second hole of extra time, but it was an encouraging performance by the young Kapur.
Much was expected of the Indian star-in-the-making who had claimed the gold medal in the Asian Games in 2002 in Busan – amongst a plethora of amateur game achievements.
"I remember going into the week [at the Volvo Masters of Asia] being so pleased to make the Tour Championship in my opening season," said Kapur, from his home in Dubai last week.
"Retaining my card was my primary goal. I remember I was locked in a race for Rookie of the Year with Andrew Buckle at the time. But I was just happy because back then the Volvo Masters of Asia was the Tour Championship and a goal for all of us to play in.
"I had watched it on TV and seen all my compatriots and friends play in it. I just thought if I can get into that field it would be a great way to end the season. And low and behold I put myself in contention."
He started well in the event because as he says: "You know honestly, I was like a kid in a candy store, just happy to be there."
Kapur fired a six-under-par 66 to share the lead on day one with Australia's Buckle.
Then a 67 saw him hold the halfway lead by a shot from the defending champion Jyoti Randhawa, also from India.
And by the third round Kapur, after a 68, he found himself sharing the lead with Randhawa and Australian Marcus Both: on an impressive 15 under for the tournament.
Kapur was paired in the penultimate group with Thailand's Chawalit Plaphol – as two balls were the order of the week.
"I remember the front nine on Sunday was steady stuff but nothing flash. Thoughts of victory were not really going through my head. I was a couple under through the front nine.
"From what I remember, standing on the 10th tee, I said to myself: "Now look, you have nothing to lose, you have had a great year and a great run, let's just go for it, have some fun and play more aggressively and see if that is good enough. I wasn't going to die wondering, I wasn't playing for second place".
He started to attack a few more flags, things started to go his way, and he holed a couple of putts.
Said Kapur: "I remember, very vividly, standing on the 18th tee, with a one-shot lead. The only thing I was thinking was good rhythm, good rhythm, on my tee shot. I was just trying to find the fairway. To me it felt like I made a really slow swing but it just came out perfectly up the left side of the fairway with a bit of cut in the middle.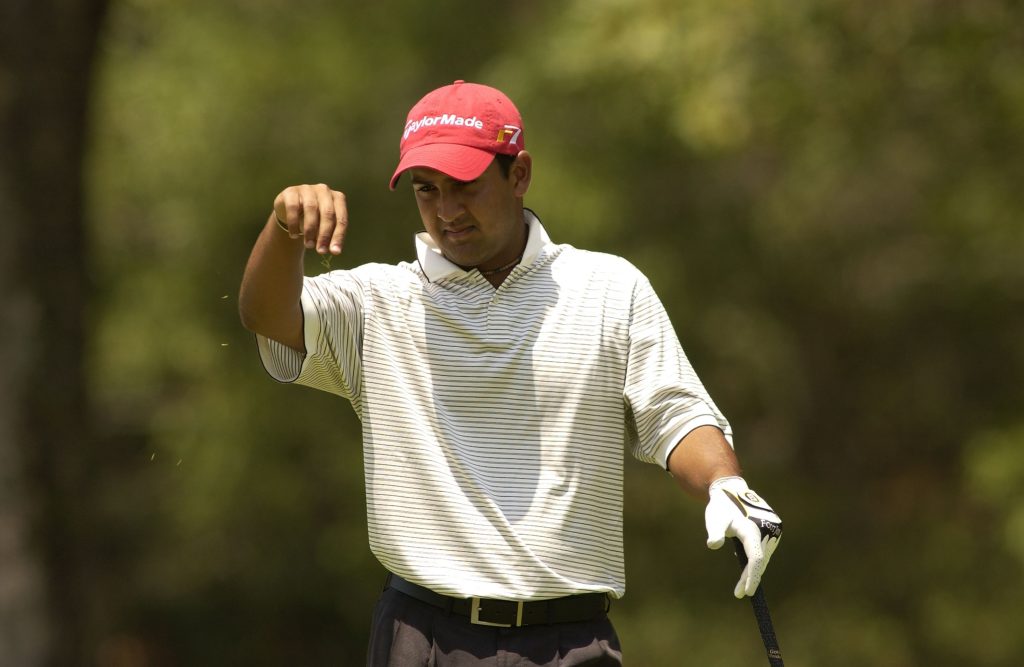 "I was so pumped up on my second shot; I had 170 or 175 yards and back then for me that would have been a six iron and I just told my caddie just give me the seven iron because I could feel the adrenaline pumping through me. I hit the absolute perfect shot 15 feet right of the flag, because it was a back left pin. But I hit it so good, I hit it through the back of the green. And when I got up there I said just two putt this and when I stood over the putt, just as I was about to putt, I thought it will be pretty cool to hole this, but to be fair I was trying to two putt, but it went in!"
He followed that up with a big fist pump, and gave his caddie a massive hug.
"The rest I don't remember, I remember I had to wait for Jyoti to finish. I remember it showing 20 under on the leaderboard and at the start of the week when we walked into the clubhouse and we saw Tiger Wood's scoring record [20 under] when he played the Asian Honda Classic in 1997 I thought wow if I can match Tiger on this course then you have done alright."
Kapur said that although being stress free that week the only thing on his mind was the Rookie of the Year title.
"I knew the only way for me to win that, was to win the tournament. It is just one of those things when it is your week and a lot of things go your way," added the Indian star.
The victory also opened up many doors for him. It got him into a World Golf Championship (WGC) event, and the Sony Open in Hawaii.
"It was the perfect spring board. In golf, one week can change your life, and literally that was the one week for me I think. And I started to get good pairings after that and in the co sanction events I was paired with the best players in the world. This is what I dreamed of as an amateur."
Last year Kapur nearly pulled off another victory at Thai Country Club at the Thailand Open but lost to American John Catlin in a play-off.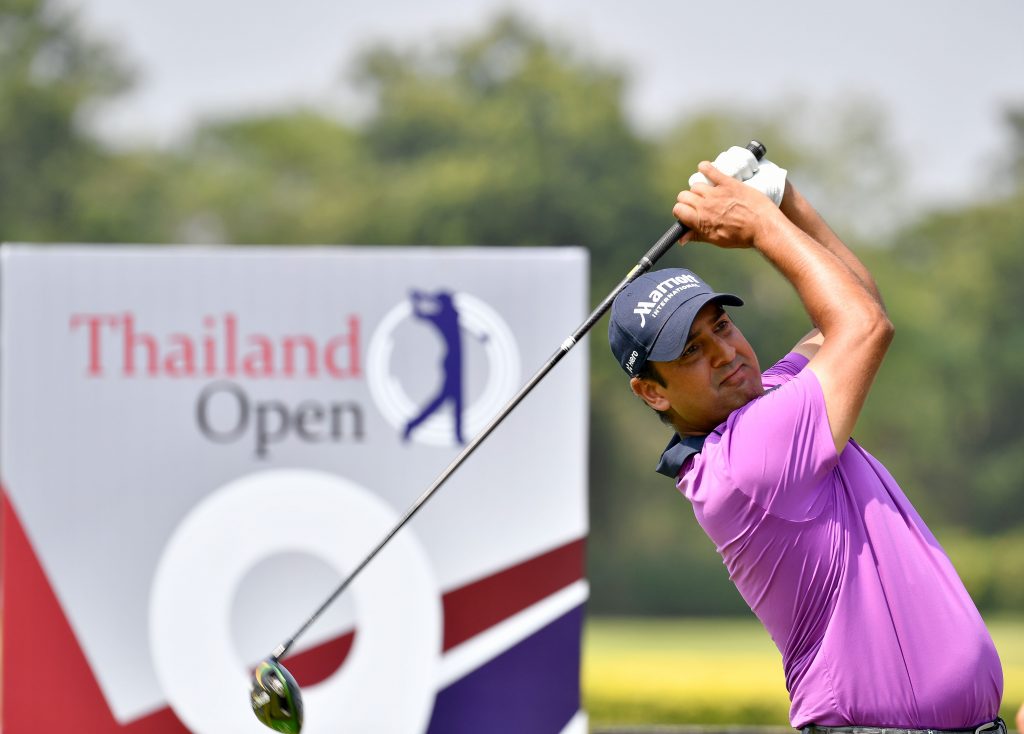 "Thai Country Club has been my happy hunting ground. If I could pick a course to play every single year it would have to be that," added Kapur.
There was, however, one blemish to his Volvo Masters of Asia week all those years ago.
He "mislaid" the Rookie of the Year Award on the Sunday night after the end of year Awards ceremony. The champagne was flowing and the celebrations lasted long into the night, so it was an understandable mishap for a young player who had just broken through into the big time – on his way to becoming one of his country's greatest golfers.
Ends.