Published on September 3, 2020
If you need a prominent figure in Asian golf – and a multiple Tour winner with an exemplary record in the amateur game – to testify about the mercurial nature of the game of golf, then look no further than Shiv Kapur.
The popular Indian star produced three brilliant victories in 2017 but only after his most traumatic season since turning professional in 2004.
Kapur's tale is one of a 360-degree turn-around in fortunes.
Fortunately, and one of the reasons why he is such a fitting spokesperson and case study on the matter of golf's unevenness, Kapur is able to discuss it eloquently and with insight.
In 2016, the Indian was in big trouble.
"When I lost my card on the European Tour in 2016, it was one thing after the other," he says.
"I was injured, I had a liver surgery that year, which took me a few months to recover from, and I lost my status in Europe. Right after that I had the birth of my daughter, followed that up a few weeks later with dengue fever – so I had a lot of good things off the course but from my health perspective I went through this really turbulent period of eight to nine months, almost a year, where my body just wasn't where it needed to be – going through surgery and then dengue fever. When I came back I lost a lot of speed in my swing, I lost a lot of distance off the tee – it was a rebuilding process."
The liver surgery was the result of a liver abscess which went undiagnosed for a while before it flared up and started to affect other organs. He was in a hotel in Bulgaria went it first surfaced and he woke up with a fever of 105 degrees F. The doctors there could not figure out what it was so he got on a plane, flew home, and went straight into hospital. He had to have surgery and was in hospital for almost two weeks, followed by bed rest for a month after that.
"It was not fun at all," he says.
And it was not long after that that he got a bout of dengue fever, because his body was so weak.
So while thrilled by the birth of his first child, Veda, he was in the middle of the most difficult period of his career.
And although he made a full recovery from the illnesses, the ensuing season did not start well and there were question marks about his future.
He says: "For the first three months of 2017 I was almost at the stage where I felt I wasn't ready to compete. I felt like I didn't know what to do. I just needed to take time off to get everything in shape."
So what transpired next, and indeed why it happened, is both truly magnificent and mystical.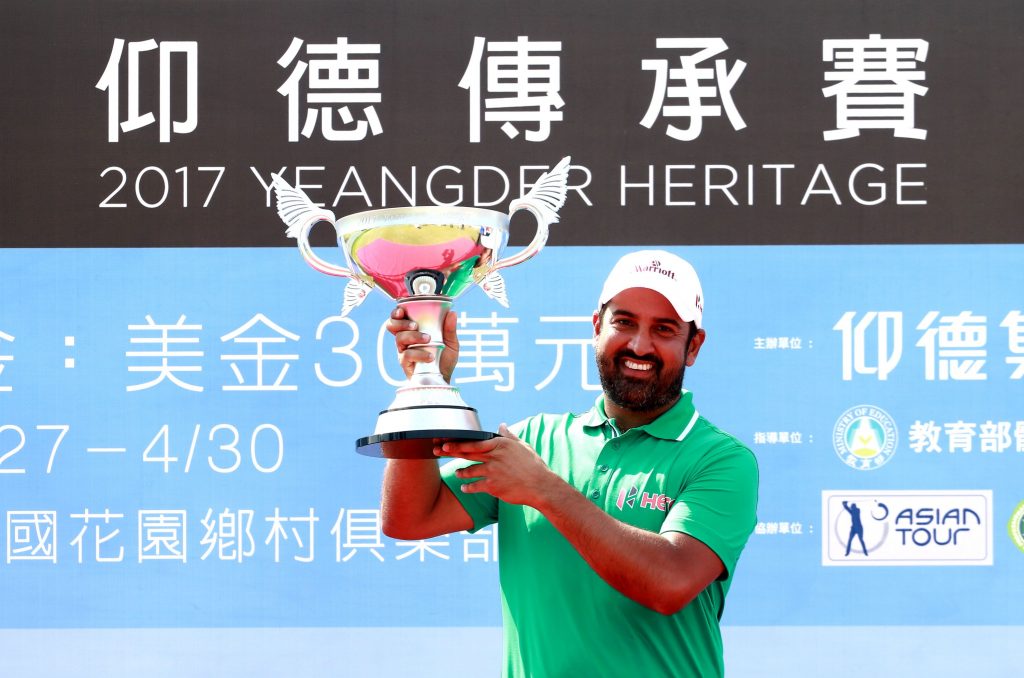 In April he claimed the Yeangder Heritage tournament in Chinese Taipei; the following month he finished second in the Thailand Open; in November he triumphed in the Panasonic Open India – at Delhi Golf Club, his home club; and in December his was victorious in Thailand at the Royal Cup.
"It is funny how this game works, when you least expect things and you drop your expectations," says Kapur.
"Finally that win came in Chinese Taipei. It had been four years since my last victory and to finally get that win gave me the belief back and reignited a fire in me. In spite of all that I had been through I was in a very good place off the course, married, had a little daughter and I guess having a daughter was that added inspiration as you are playing for something more than yourself. And it worked.
"Form is an amazing thing, I don't think I did anything differently. I was putting a lot of effort in with my coach at the time because when I came back, I felt like I had taken a huge step back physically. And the confidence of that win carried over into the rest of the season."
And from being out in the golfing wilderness, he suddenly felt that every time he put himself in contention he was really comfortable and all the nerves that were there in the past, and meant he couldn't close out, went away.
"I wouldn't say there was a perfect formula as such but it is just one of those seasons when things clicked. If you look back at pictures of me then and now, I was much heavier as I was suffering through all of these things in my body. I was able to overcome that."
While he was unable to match that season in 2018 and 2019 he has been a regular contender and been close to victory several times – including losing in a sudden-death play-off at last year's Thailand Open.
"Post 2017, I got into that thing where you have won three times so expectations go up and you try and replicate a season which realistically, a three win season, is not the bar, it is something that comes along every now and then, it is an exceptional season," says Kapur.
Importantly, the new found form and success in Asia brought Kapur a very clear direction on where he wants to play.
He says: "I didn't get a medical exemption from the European Tour which proved a blessing as it made me play in Asia and made me realize how much I love playing on the Asian Tour."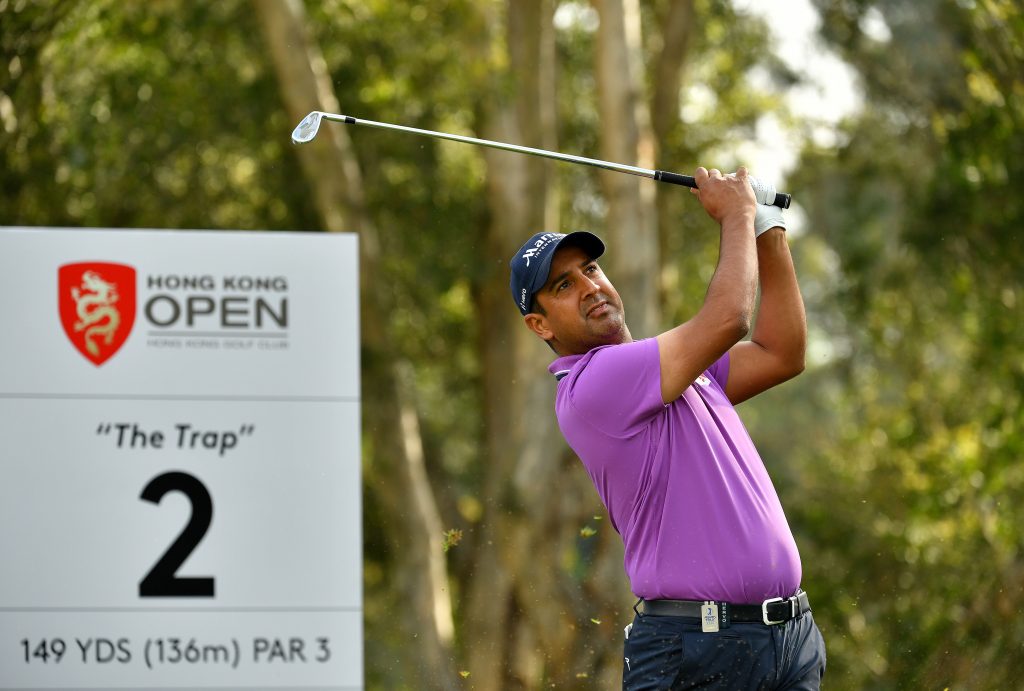 Now based in Dubai, Kapur is one of the players on the Asian Tour's Board of Directors.
Earlier this year, he flew to New Delhi to compete in the Hero Indian Open in March only to see the event cancelled because of COVID-19.
"I never thought I would spend the last half five months in India. India had one of the harshest and strictest lockdowns when you weren't even allowed to step outside your house," he says.
"Initially I had gone up to the hills, on a little vacation with the family. And to me the first couple of months were amazing because it was something I had always craved for. I have a young daughter so to be able to spend that time with her and play dad and do the things that you miss most on Tour, that was a novelty for me. I never really got that time to spend with her growing up. This was fantastic but I have to be honest after a couple of months into it you start to get a bit edgy," adds Kapur.
"In our lives you are not used to being in one place for so long. If felt like an off season, kind of a blessing in disguise, hitting the reset button, time to reassess some goals, see where you stand, looking at what the path forward is."
Two weeks ago he was finally able to play in a tournament and competed in the ISPS Handa Wales Open. He failed to make it through to the weekend but cherished the opportunity to compete.
"My first week out after six months was in 70km an hour winds, we had two or three wind delays, five degree weather, playing in rain and wind, it was a baptism of fire," he says
He is hoping to play in the European Tour event in Portugal in two weeks and as he says: "We have spoken internally at the Asian Tour and we are hoping to start in the not too distant future."
At the age of 38 he feels he has about another five years of playing on Tour left in him and is aiming to qualify for next year's Olympics so that he can add an Olympic medal to the gold medal he won in the Asian Games in Korea in 2002.
He wants to play in more Majors and would dearly love to win the Asian Tour Order of Merit title, having come close several times.
"To be Asian number one is a goal I want to accomplish before I hang up my boots," he says.
It is all highly possible considering what happened during a miraculous 2017.
Ends.