The Tipsport Czech Ladies Open taking place from 28th to 30th
August is expected to be the greatest golf event of the year in the Czech Republic.
After last year's premiere at Karlštejn, won by Carly Booth, the tournament will
move to Beroun Golf Club, transforming from a dual sanctioned LET/LET Access
tournament into a fully-fledged Ladies European Tour event with increased prize
money of EUR 200,000.
The Tipsport Czech Ladies Open will be the first LET tournament in
2020 to be played on the continent of Europe, following on from two events in
the UK, where the LET resumes its season interrupted by the Covid-19 pandemic. The
Tipsport Czech Ladies Open immediately follows the Aberdeen Standard Investments
Ladies Scottish Open where the season restarts and a major even, the AIG Women's
Open. This unique position in the calendar ensures the participation of a raft of
the best players from the LET.
With five weeks to go until the start of the Tipsport Czech Ladies Open there are already some well-known names among those registered, including former Order of Merit winners Lee-Anne Pace (RSA) and Beth Allen (USA), as well as last year's champion, Carly Booth from Scotland.
Other recent winners in the field include the 2020 Australian Ladies Classic winner Stephanie Kyriacou, last year's Jabra Ladies Open champion Annabel Dimmock, Investec SA Women's Open winner Diksha Dagar and former Hero Women's Indian Open winners Christine Wolf and Becky Morgan. Young Slovenian Pia Babnik will return as a rookie having also played in the tournament last year.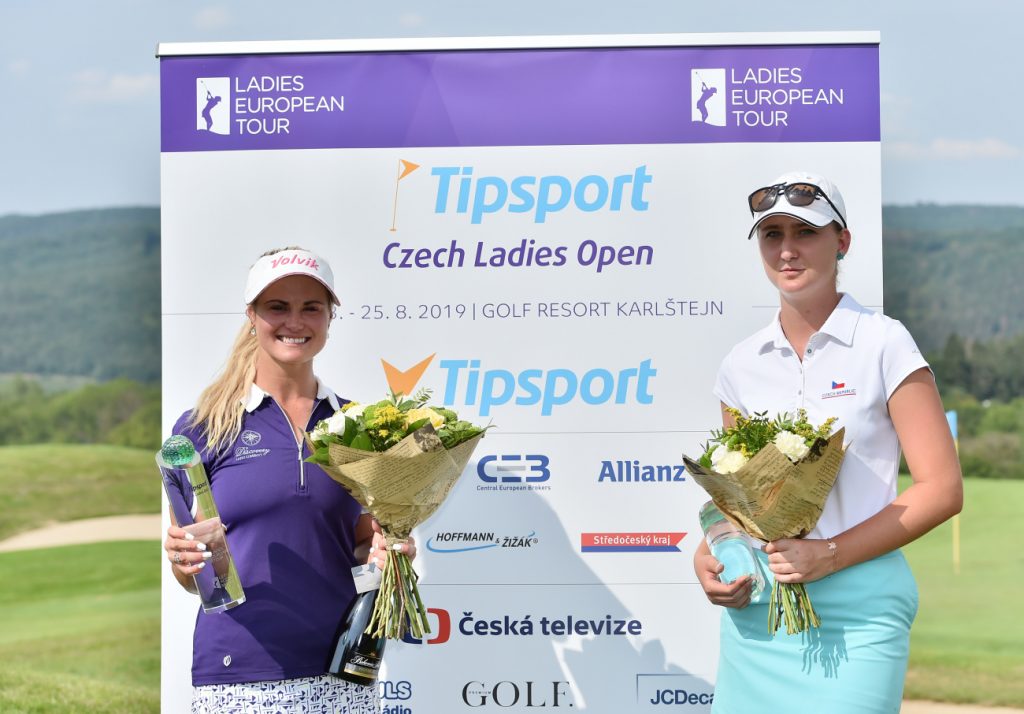 "I am very happy that after months of uncertainty caused by the global health
situation, we can announce the return of both the Czech tournament and the
whole Ladies European Tour," said promoter Luboš Koželuh from Premier Sports
CZ.
"The event will take place with health-protecting precautions for all
participants according to our and LET norms. One hundred per cent safety is our
priority. I am also pleased by the continuing support and cooperation from our
titular partner, Tipsport betting company and our new partnership with Beroun
Golf Club. I also must thank Golf Club Karlštejn once more for the possibility
of organising last year's tournament at their course. I appreciate the
priceless help of our other partners including the LET. The position of the
tournament obliges us to organise a high quality event which should be the top
of the year."
The media will meet the organisers in Beroun on Tuesday 4th August, when
tournament director Joao Pinto will visit the new venue. The tournament week
itself will begin practice rounds from 24th August followed by a Pro-Am played
on Wednesday 26th. Thursday 27th will be the last practice round, before the
three-day Tipsport Czech Ladies Open 2020 gets under way from Friday 28th
to Sunday 30th August.