Popular Korean-American golfer Charlie Wi, a seven-time winner on the Asian Tour, came out of semi-retirement to play in Asia earlier this year. He showed few signs of rustiness — finishing in the top-10 in the National Opens of Hong Kong and Malaysia — and fans were looking forward to seeing more of Wi before the world withdrew into lockdown because of the Coronavirus pandemic.
Simon Wilson spoke to him at his home in Los Angeles this week, about how the Tour played such a big part in his career development, about his success on the PGA TOUR and his plans for the Champions Tour, amongst other things.
There was something quite dramatic about Charlie Wi's first victory as a professional — emerging victorious from the mist to win the Mild Seven Kuala Lumpur Open at the Saujana Golf and Country Club in 1997.
Southeast Asia's infamous haze had tried its best to cancel the tournament but much to the delight of the young Korean-American golfer — a rookie professional, playing his first season in Asia — they were able to overcome numerous delays, finish the tournament and crown a winner.
"I remember I sang The Gambler by Kenny Rogers on Sunday night after I won!" recalled the genial golfer.
"I actually remember a lot of that tournament. I roomed with John Kernohan (the 1996 Singapore Open champion). I putted really well, and I drove it well. Saujana is really tough but I was able to keep it in play."
Wi turned professional after graduating from the University of California, Berkeley, in 1995. He played the Nike Tour in 1996 and chose to compete in Asia the following year.
For many decades, aspiring young professionals from the United States have made the journey across the Pacific to learn their trade in the East after graduating college.
Some have succeeded but many have been made to realise that life as a Touring professional is not for them.
Any doubts that Wi would not make the grade were put to rest early on when, at the start of 1997, he finished second at the Qualifying School in Asia. He tied for first with Jim Rutledge before the Canadian defeated him in a play-off — something which did not dent Wi's confidence too much as Rutledge was rated by his peers as one of the best ball strikers in the game at the time.
Wi's obvious talent for the game quickly became apparent as he was regularly in contention before his maiden victory in Malaysia suggested something special was about to happen.
Winning by a  comfortable margin of four shots at Saujana proved to be the catalyst for Wi's career.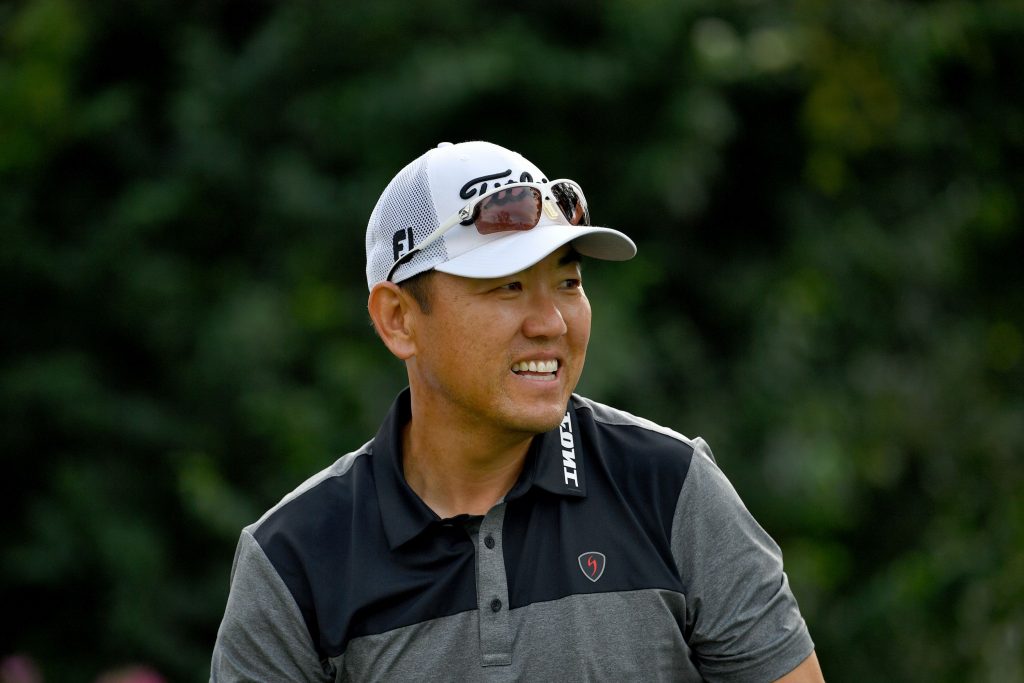 In short, he went on to claim another six other titles on the Asian Tour and two on the Korean Tour before fulfilling his ultimate ambition of playing on the PGA TOUR – where he has earned over an impressive US$10 million.
Wi is always quick to point out that his decision to play in Asia early on was of paramount importance and one that laid the foundations for a career that went beyond his expectations.
"Asia was a great experience. It gave me a great platform to be a professional and to play on the PGA Tour. It allowed me to get to the next level," said the Korean, whose family left Korea for the US when he was 10.
"I grew as a player playing in Asia. I remember in the fall of 1996 playing in the Hong Kong Open. We were playing on cow grass and I had never played on that before and I wasn't used to Bermuda grass over in Asia as well. Growing up in California I am used to Poa annua and Bent grass. So the Asian Tour helped me understand different conditions, how the ball flies in certain conditions.
"And, it gave me a place where I could compete all the time as a young professional. To grow as a player you have to compete and compete to win. And when I started winning it totally built my confidence and helped me become a better player."
Today, the Tour proudly maintains that theme of being a Tour that nurtures young players — its last three Order of Merit champions Gavin Green, Shubhankar Sharma, and Jazz Janewattananond were all under the age of 25 when they won in 2017, 2018 and 2019 respectively. And the average age of the circuit's membership is also the youngest of any main Tour.
Significantly, playing in Asia also gave Wi his first start on the PGA Tour.
In 2001, one of the finest seasons of his career, he triumphed three times: in the SK Telecom Open and Shinhan Donghae Open, both in Korea, and the Volvo China Open.
The result of his collective efforts was to finish second on the Order of Merit, behind Thailand's great new golfing hope Thongchai Jaidee.
For Wi, the Volvo China Open stands out and was "probably my most important win" because he earned an invite to the 2002 World Golf Championships-NEC Invitational. He tied for 63rd in his debut appearance on the PGA Tour — merely dipping his elbow in to test the water ahead of returning to play there full-time three-years later.
He had a slightly stalled start on the PGA Tour after making it through their Qualifying School to qualify for the Tour in 2005. He was unable to retain his playing status there that season as he adjusted to life on the elite circuit. However, he quickly regained his Tour card at the school in 2006 and when he returned to the circuit in 2007 it was clear his skill set was able to meet the challenge.
He enjoyed a six-year stretch where everything clicked, finishing second on five occasions and claiming 20 top-10s."I was pretty consistent all around, if you see my stats, I was top-10, top-15, in all around rankings for all those years," said Wi.
"My biggest regret, was the chances that I had, I was not able to finish off and win. While you are playing well, everything seems to flow and you don't think too much about it. It is just a shame I didn't win and win more than once."
He said he was close to winning in all of his runner-up finishes but perhaps the 2012 AT&T Pebble Beach National Pro-Am was the one that really got away. He had a three-shot lead after three rounds but American Phil Mickelson shot 64 to beat him by two.
"At that time, the money was so big and I thought even to finish second was great. You don't think about winning because the rewards are so great. But looking back winning is what really matters, that's why we practice so hard. I felt like my priorities were a little bit off. I was focusing on finishing high rather than winning."
He said countryman KJ Choi, a good friend of his, summed it up the best: "To win you need luck, and you didn't have much luck."
In 2013, his form started to dip when he went in search of more distance and made swing changes as, "all these kids coming out of college were hitting the ball so far. And I thought if I am going to compete with them, I need to hit it further".
But although he found more length, he lost one of the hallmarks of his game: accuracy.
"I got myself in trouble. You do things you can to improve but it bit me in the butt!" said Wi.
The trouble might have seen him lose  his playing rights in 2014 but not his  incredible memories of playing at the "next level".
He turned 48 in January and having more or less semi-retired for the past few years, Wi is now setting his sights on the Champions Tour in 2022. He will get some starts there thanks to his career earnings but to earn full status, he will need to go to the Champions Tour Qualifying School.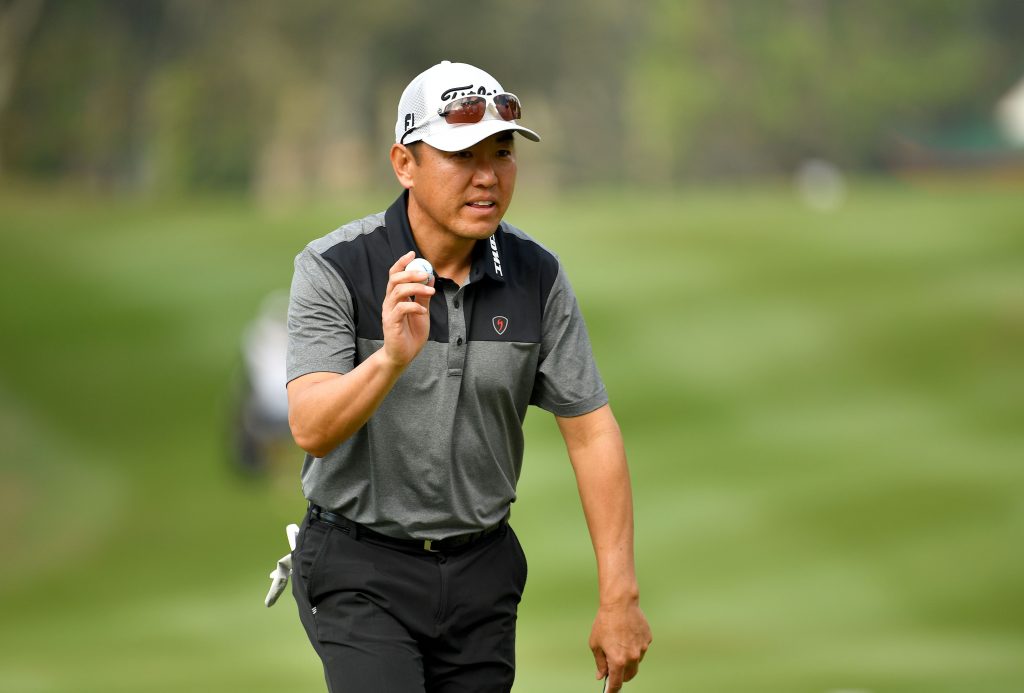 The Korean realised to get ready for that Tour he would need to start competing and that was part of the reason why he returned to Asia.
"It was really great seeing so many old friends, like Dominique Boulet, Unho Park, Anthony Kang and Angelo Que. It was amazing to see them and also watch the new young players," said Wi.
"Turning 48 made me think this is the time to start playing regularly to stay competitive, to stay physically fit and keep me motivated to practice. As a player it's really hard to get motivated to practice if you have no events."
And so having enjoyed watching the young Wi's career go from strength to strength since that foggy Sunday afternoon in KL, we can now look forward to Master Wi's foray into the senior game, and of course a return to Asia — when conditions permit.